The Seasoned Relaxation Center, Inc: Providing Health Awareness, Social Assemblies, Physical Fitness, Spiritual Stimulation, Beautification, Educational Workshops and Trainings to Seniors, Tallahassee, Florida
Dynamic SEO, Responsive Design
Website:
www.seasonedrelaxationcenter.org
The Seasoned Relaxation Center is a not-for-profit, 501(c)3 organization that provides mental and physical health programs for seniors in Panhandle, Florida. We provide an environment that encourages the quality of living for seniors & promote mental, physical, and spiritual longevity. Their mission is to provide enrichment services to seniors through physical, mental, socialization and spiritual engagements. Our aim is to maintain an enriching environment by providing physical and mental activities, medical awareness trainings, spiritual assemblies, beautifying experiences and encouraging movements.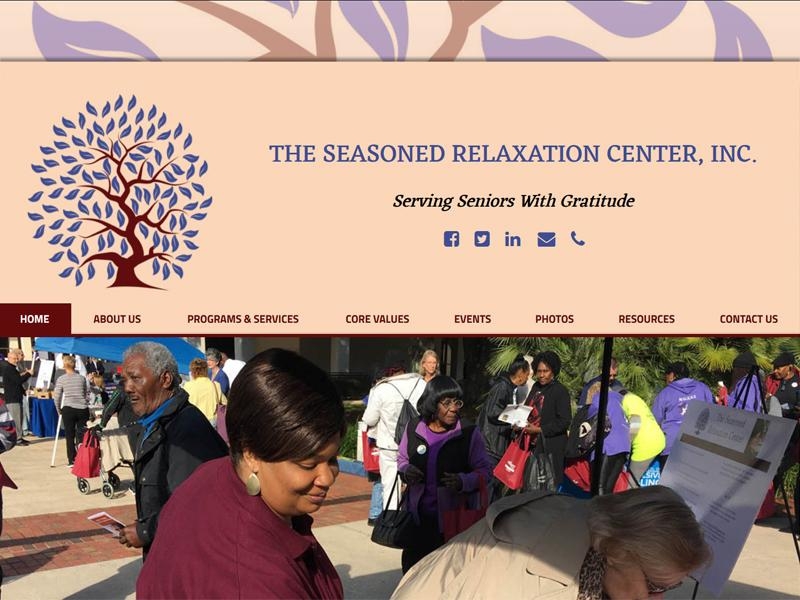 Our web development project with The Seasoned Relaxation Center, Inc: Providing Health Awareness, Social Assemblies, Physical Fitness, Spiritual Stimulation, Beautification, Educational Workshops and Trainings to Seniors included complete design of the website incorporating the latest web standards and technology including PHP, CSS, JQuery, HTML, Mod Rewrite. We incorporated their logo, and colors into the design concept to produce an acceptable and aesthetically pleasing layout for the website and provided the following services Responsive Mobile Friendly Website Design, Website Design, Logo Design, Web Hosting, Website Maintenance, Search Engine Optimization, Domain Name Registration, and Printing Services. The website is compatible with all tablets and mobile devices, and cross-browser compatible. The website includes Integration of social media (Facebook, Twitter, LinkedIn, YouTube, etc.), Search Engine Optimization and Submission, and Ongoing Support via Maintenance Agreement or as needed.